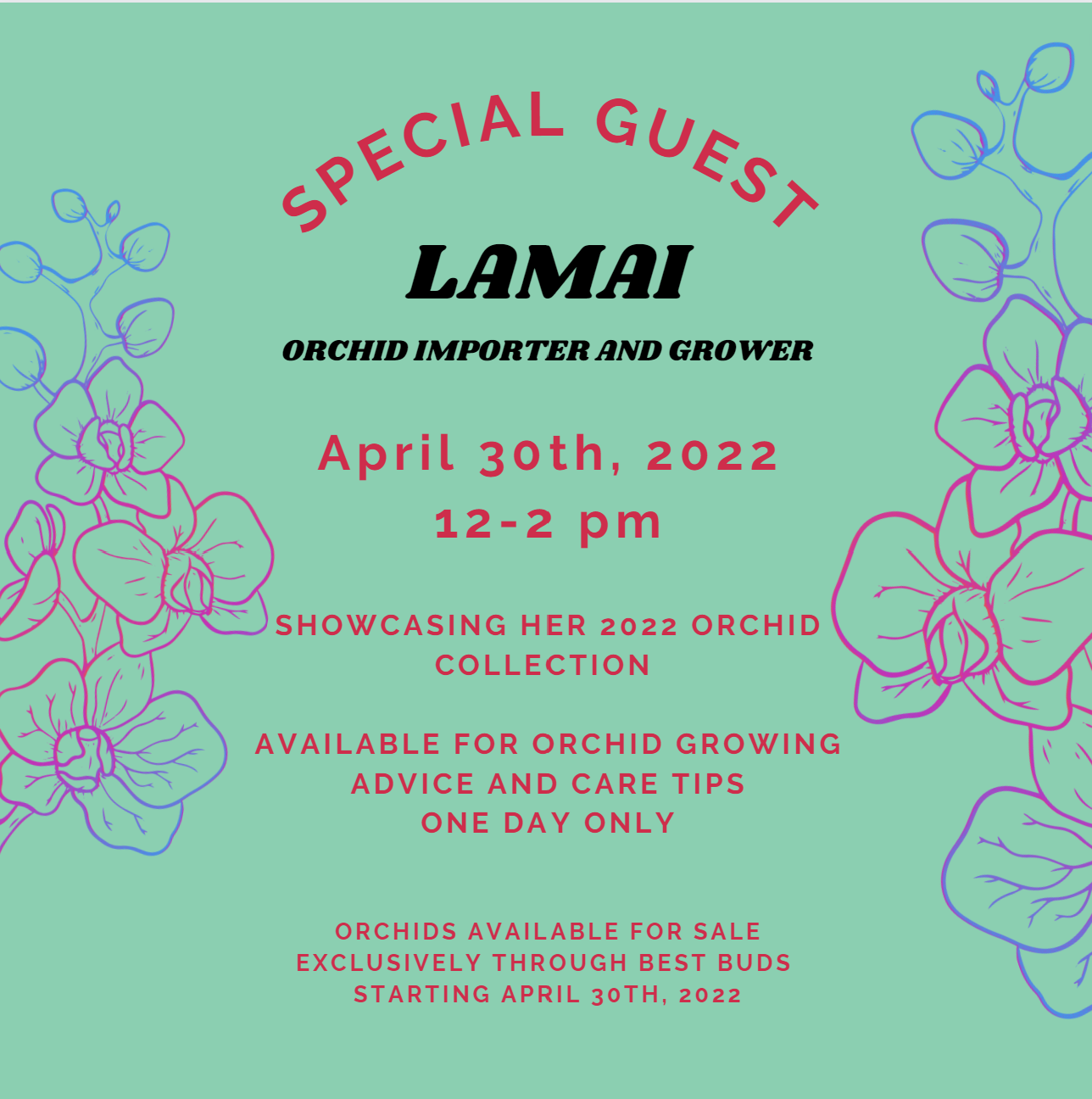 No foolin' around today, we have some exciting news! We are just about 3 weeks from opening….but that's not the exciting part. April 30th 2022, we will be receiving a hand selected line of orchids delivered from a private grower and importer.
These hand nurtured beauties are truly one of a kind. Grown and tended to daily. We were lucky enough to see some of her blooms that are going to a show this weekend and the buds are stunning.
From 12-2 pm, Lamai will be offering an expanded selection of her orchids at a discounted price. We will have some around afterwards for those of you not available, but come out if you can and ask your growing and blooming questions.
These would make great Mother's Day gifts…hint, hint. Starting around $25 and going to about $60 we think these will find homes in a hurry.
Thanks again for your continued support!