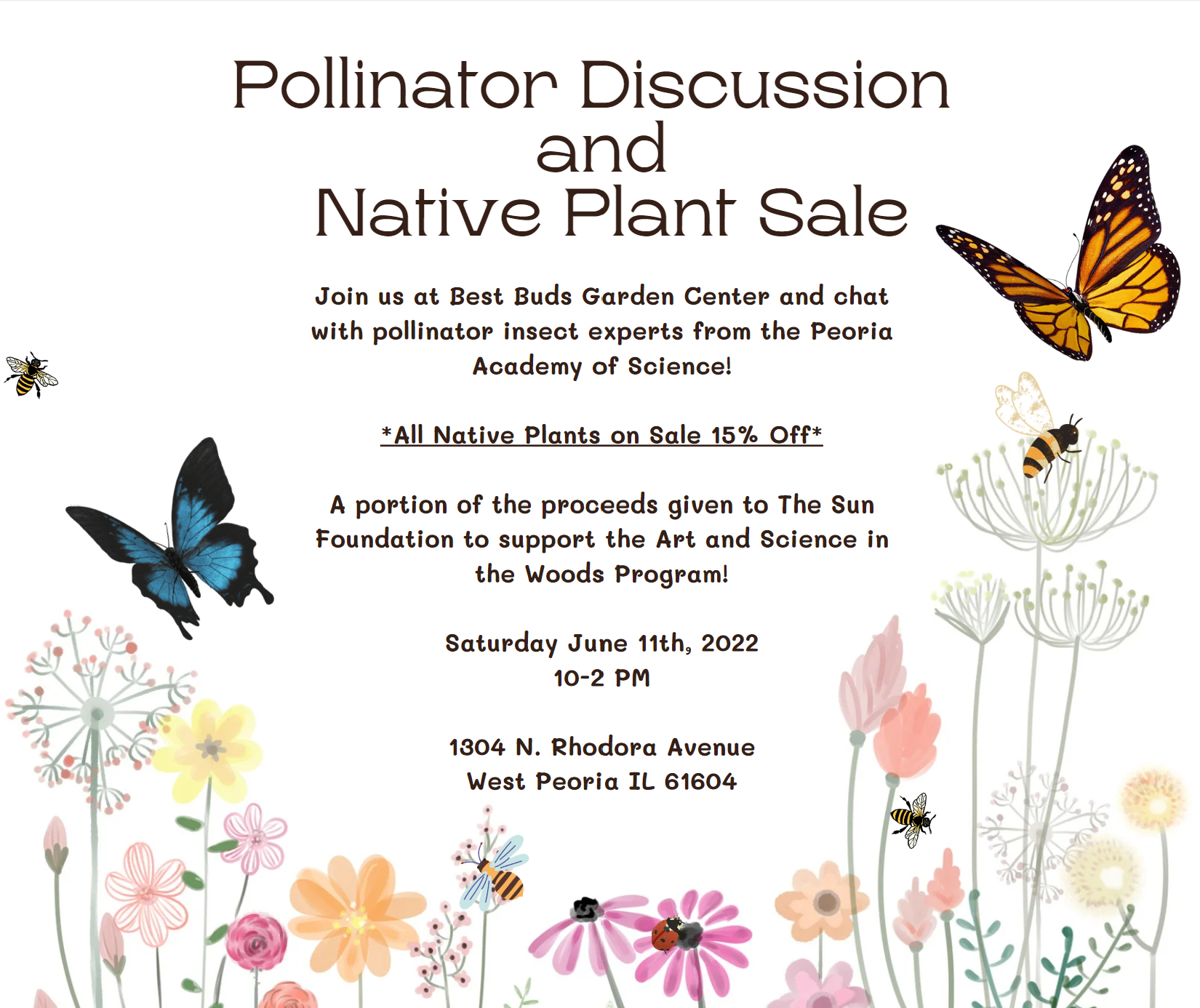 Join us at Best Buds Garden Center and chat with pollinator insect experts from the Peoria Academy of Science this Saturday, June 11th 2022, from 10 until 2ish to answer questions regarding the areas pollinator insects and plants.
We will have a great selection of Native and Pollinator focused perennials to go along with our guests, Frank Hitchell and Mark DuBois from the Peoria Academy of Science as they help us understand the relationship between our local insects and the plants we grow.
15% off all Native and Pollinator plants…PLUS a percentage of all Grow Native and perennial sales will go to The Sun Foundation to help support Art and Science in the Woods summer camp program and to the Peoria Academy of Science Scholarship fund.
Thanks again for your continued support!
Your Best Buds